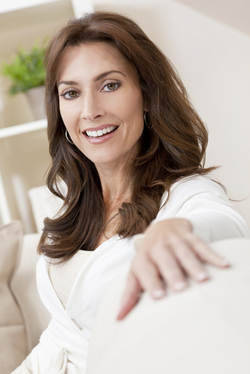 For our patients who are missing teeth, a dental bridge can restore function, comfort, and aesthetics to their smiles. A dental bridge consists of an artificial tooth that is held in place by dental implants embedded in the jaw or dental crowns attached to the surrounding teeth.
Dental bridges placed at our Las Vegas, Nevada practice can fill the gaps left after tooth loss. These dental appliances are made from stunning, lifelike materials that mimic the qualities of natural teeth.
Dr. Jason L. Downey has a wealth of knowledge and experience in cosmetic and restorative dentistry procedures, and he can return strength to your bite while keeping the artistic result in focus. If you are missing teeth and would like to learn more about how dental bridges can transform your smile, please contact our office and make an appointment with Dr. Downey.
Traditional Dental Bridges
A traditional bridge is made of one or more artificial teeth that fill the gap left after teeth have been extracted or fallen out. On either side of these restorations, called pontics, dental crowns are secured to the surrounding teeth. This provides stable support for a traditional bridge. By using the natural structure of the mouth for support, traditional bridges create a comfortable and stable fit that allows patients to chew, eat, and speak as they normally would.
To place a traditional bridge, Dr. Downey will prepare the surrounding teeth by removing a small amount of enamel so that they can accommodate the dental crowns. Dr. Downey will take impressions that will be used to create your customized bridge, along with instructions on the size, shape, and shade of your surrounding teeth.
He will provide you with a temporary restoration to wear while your permanent bridge is being crafted in our laboratory. When the restoration has been completed, you will come back in to our office, and Dr. Downey will bond your new bridge in place.
Implant-Supported Bridges
If you choose an implant-supported bridge, you will first need to have dental implants placed during a minor surgical procedure. A dental implant is a titanium post that is embedded in the jaw to replace a natural tooth's root. After your surgery, the implants will be allowed to heal for three to six months and fully integrate with your jawbone.
While you are recovering from your implant surgery, Dr. Downey will take impressions of your mouth that will be used to craft your custom-designed dental bridge. Once your restoration is prepared, he will attach the bridge using abutments attached to the implant posts. Dr. Downey will make any adjustments necessary to ensure a comfortable and secure fit.
Although receiving an implant-supported bridge is a more extensive and lengthy treatment, the durability and aesthetics are unrivaled by other restorative options. Patients are generally very happy with their implant-supported bridges, and Dr. Downey consistently achieves optimal outcomes.
Make an Appointment to Learn More
If you suffer from missing teeth and would like to bridge the gap in your smile, please contact our office and schedule a consultation with Dr. Downey.