Meeting All Your Dental Needs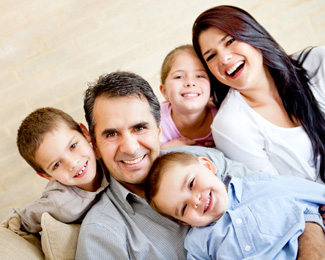 Jason L. Downey, DDS works tirelessly to meet the dental needs of Summerlin and Las Vegas, Nevada residents. In addition to restorative and cosmetic dentistry, our knowledgeable and caring staff provides a comprehensive range of general dentistry treatments at our Las Vegas practice.
We focus on maintaining insight into the most up-to-date treatments by furthering our knowledge through ongoing education. We also educate our patients in preventive dentistry to care for their oral health on a regular basis.
Conservative, Comprehensive Care
Our practice has always demonstrated a conservative approach to dental care, favoring minimal treatment options while still helping you attain a high level of dental and overall health.
At our office, we have always prided ourselves on being ahead of the curve, as more research is pointing to dental health as an indicator of total body health. We see how certain medical conditions that affect the entire body can manifest themselves in the mouth, which is why we work to develop a complete plan to improve patients' health.
For this reason, our care extends beyond your teeth and gums. Patients can receive in-office screening and treatment for the following:
Dental emergencies
Gum disease
TMJ disorder
We want to treat these conditions to help you stay healthy and happy!
Emergency Treatment When You Need It
Our practice is sensitive to the fact that dental emergencies can happen at any time, and we don't believe a patient should have to wait until normal office hours of operation to have their concerns addressed.
To best serve our patients in the event of an emergency, a voicemail recording provides our dentists' home numbers when the office is closed, providing comfort to patients in an otherwise anxious situation.
Gum Disease
When left untreated, gum disease leads to tooth loss, but the bacteria that cause gum disease can cause problems throughout your body. We want to treat gum disease to protect your overall health.
Cancer Screenings
Oral and facial cancers tend to be very treatable when detected at early stages. We provide screenings to aid in early detection and give you the best chance of treating it effectively.
Sleep Apnea
Disorders like sleep apnea rob you of the rest you need to carry out your daily routines and generally be your best. Sleep apnea is a disorder in which breathing pauses, often because soft tissues collapse and block the airway.
Oxygen deprivation contributes to daytime exhaustion, irritability, and several serious health conditions. These serious conditions include hypertension and abnormal heartbeat.
We can provide oral appliances to keep your airway open as you sleep, keeping you breathing well throughout the entire night. By treating your sleep apnea with one of these oral appliances, we are also helping you protect your overall health.
TMJ Disorder
Temporomandibular joint, or TMJ, disorder is a surprisingly common ailment. Aching facial muscles, pain in the neck and shoulder, ringing in the ears, pain while chewing, and a sore or clicking jaw are common symptoms of TMJ disorder.
Patients who are experiencing these symptoms are urged to undergo an examination to determine whether they may need treatment for the condition. We implement a range of corrective products — including bite appliances and fitted mouth guards — as well as other treatments for mild TMJ disorder, such as muscle exercises.
Because TMJ disorder can lead to more serious symptoms like headaches and worn teeth, Jason L. Downey, DDS can provide patients with the care they need to stop the damage and address the causes of the disorder.
Your Comfort Matters
During every dental visit, we always take measures to make patients feel comfortable as soon as they walk through the door. A friendly, welcoming atmosphere is apparent through a number of amenities: Thermarest pads that gently cradle patients during treatment, sunglasses that shield patients' eyes from examination room lights, and headphones that serve as an auditory distraction.
We want you to enjoy your dental care, and providing these amenities is one way that we can make your experience here relaxing.
Committed to Meeting All Your Dental Needs
Whether you're due for a routine cleaning or are seeking care for a dental emergency, we are confident we can meet and possibly exceed your expectations for dental care.
For more information on the wide range of general dentistry and comprehensive dentistry services available at our Las Vegas practice, you can email us or call (702) 947-3407 to schedule an appointment. We happily serve patients from throughout Nevada, including such communities as Green Valley, Henderson, and Summerlin.
Overview
Family Dentistry
Comprehensive Dentistry
Preventive Dentistry
Dental Exams
Oral Cancer Screening